2021 International Training Workshop of Waste to Energy
After preliminary preparation, the 5th International Training Workshop of Waste to Energy (2021), which will be finally held online through VOOV meeting between October 12th and 26th, 2021, in Hangzhou, a beautiful city in China. The workshop has enrolled a total of 27 participants from 12 countries. We are very grateful to the Department of International Cooperation, Ministry of Science and Technology of China for the tremendous support as the host and the strong support from International Consultant Committee of Waste to Energy (ICCWtE). Besides, the hard work and professionalism of the organizers also give the workshop a sound basis.
From 2016 to 2019, we have already successfully held 4 workshops and trained 91 participants from 19 countries, providing this platform for all attendees to gain knowledge and share their own experience in municipal solid waste management and disposal. In this workshop, the state and policy, theory and mechanism, technology and practical applications, pollution control methodology, and design and operation of WtE will be introduced by online lectures. Virtual visits will also be arranged giving more straightforward insights on the WtE plants. Wish all of participants to have a wonderful time and inspiring experience during this workshop!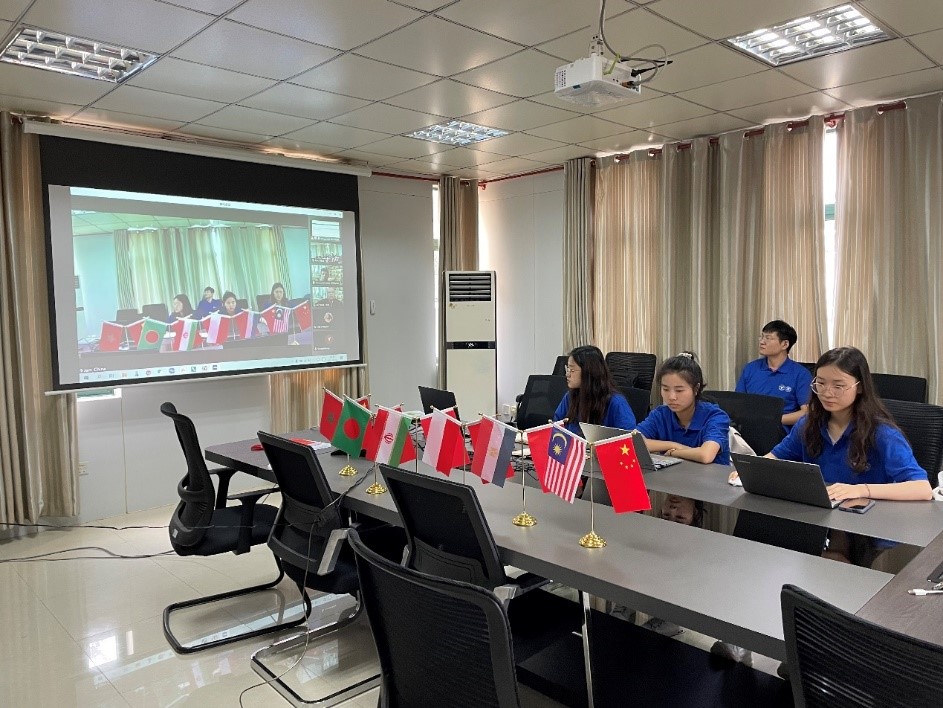 Figure: The organizers are pre-testing the VOOV meeting software with the participants