The 5th International Training Workshop of Waste to Energy opened at Zhejiang University, China
On 12th Oct., 2021, the 5th International Training Workshop of Waste to Energy of the technical training course project for developing countries of the Ministry of science and technology was opened online successfully in Hangzhou, China. This workshop is the fifth edition since its first edition held by Zhejiang University in 2016.
Officers from the Cooperation Office of Zhejiang Provincial Department of Science and Technology, Office of Global Engagement, Zhejiang University and College of Energy Engineering, Zhejiang University attended this ceremony. Professor Agamutu Pariatamby, Workshop Co-chair, Member of ICCWtE, from Sunway University, Malaysia; Dr. Bayu Prabowo from Renewable Energy Development and Research Specialist at PT. Pertamina, Indonesia and Dr. Wichitra Singhirunnusorn from Mahasalakan University, Thailand, representatives of the past outstanding participants; , as well as representatives from sponsoring enterprises also attended the opening ceremony. The opening ceremony was chaired by Professor Xiaodong Li from Zhejiang University.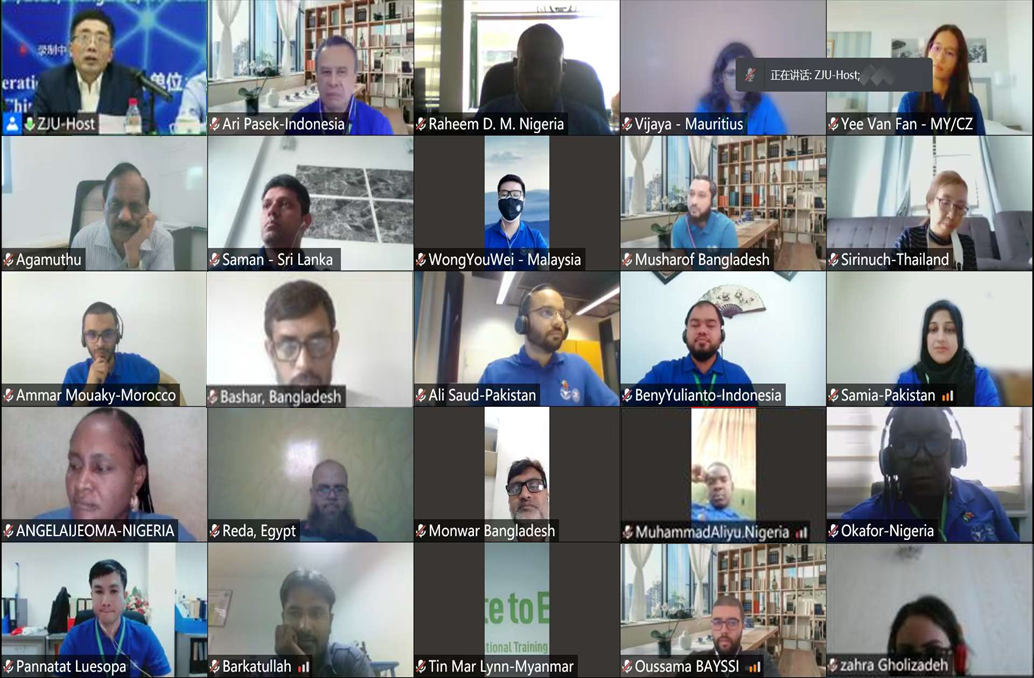 Since 2016, 91 participants from governments, universities and enterprises from 19 developing countries have been trained in the International Training Workshop of Waste to Energy, and the international reputation and influence have increased year by year. The workshop received nearly 60 applications from 16 developing countries in Asia, Africa and South America. After evaluation, 27 participants from 12 countries including Bangladesh, Egypt, Indonesia, Iran, Malaysia, Mauritius, Morocco, Myanmar, Nigeria, Pakistan, Sri Lanka and Thailand participated in the training. Participants will receive 15 days' online course training. The training content covers relevant courses such as waste incineration technology, equipment manufacturing, operation management, business model and adjacent avoidance resolution. At the same time, "cloud classroom", "cloud forum" and "cloud visit" are organized to explore new models of online training and expand new space for international cooperation.
The training course is jointly organized by the International Joint Research Center for Advanced Energy (Zhejiang University) and the International Joint Laboratory for Low-grade Energy Utilization of Zhejiang Province (Zhejiang University of Technology). This training course was strongly supported by Shanghai SUS Environment Co., Ltd., China Everbright Environment Group Limited, Zheneng Jinjiang Environment Co., Ltd., China Tianying Inc., and International Consultant Committee of Waste to Energy (ICCWtE), etc.